It is that time of year that many RV shows are taking place.  Now is time to check them out!  We are currently at MARVAC's 53rd annual RV & Camping Show, located at the Suburban Collections Showcase in Novi, Michigan.  Whether you are looking for a Pop-Up, Travel Trailer or a Motorhome, they have it all here.  What a great way to get out from the cold weather of winter and enjoy the day reminiscing about your favorite summer activity…camping!  RV shows are a family event, so pack of the kids
Attending an RV show is perfect to compare prices of the local dealers, while checking out all the new features that are being offered on the units. Here they will assist you in finding the right unit for your pocketbook.  Bring the family, let them try out the bunkbeds and lofts, while mom and dad check out the kitchen and outdoor cooking and TV area.
They have educational classes offered daily from wifi connectivity in your RV, innovative products to make your RV lifestyle easier, along with tips for the RV'ers.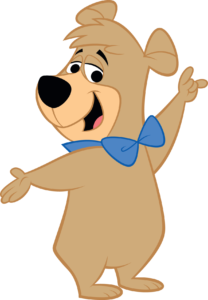 At this RV Show, along with other shows, there are plenty of booths to shop from.  Need a part for your RV, a new sun room, or portable TV?  Maybe you want to get a personalized Mystic Light to hang on your RV.  You can even help out the schools and buy your Michigan Lottery Ticket here.  You can get it all here and more.  It is a one stop shop for RV lovers….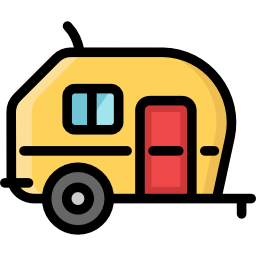 Of course an RV show would not be complete without campgrounds!  Here you can pick up literature from a variety of campgrounds.  Be sure to check out different areas to explore!  If you want to check out other Jellystone Parks, there are 3 others besides us, to talk to.  At our booth you can obtain literature on Birthday Parties, Recreation that we offer, and our Halloween Spooktacular Weekends (7 this year!).  Best part is the great vinyl bag that we are handing out!
Can't make this one?  Then check-out these other RV Shows...
32nd Battle Creek RV & Camping Show
February 28-March 3, 2019 at the Kellogg Arena in Battle Creek, Mich.
24th Port Huron RV & Camping Show
March 7-10, 2019 at the Blue Water Convention Center in Port Huron, Mich.
42nd Annual Flint RV & Camping Show
March 14-17, 2019 at the Dort Federal Credit Union Event Center in Flint, Mich.
27th Annual Northwest Michigan RV & Camping Show
March 22-24, 2019 at the Grand Traverse County Civic Center in Traverse City, Mich.
#jellystonepark #southhavenmi #southhavenjellystone#MARVACRVshows