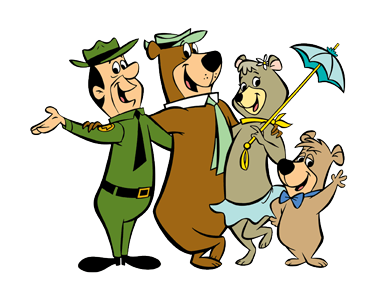 Camp Sites:
RV Rallies, Family Reunions or just "Your own Group" are always welcome at Yogi Bear's Jellystone Park Camp-Resort and we are proud to offer a special group rate. Groups of 15 or more units occupying a designated area for a minimum of two nights, receive a 15% discount.  Discounts are only given during the off season.  The larger the group, the larger discount we can extend.  No other discounts can apply.
We offer:
Since we are a small campground we offer different kinds of sites (W/E, W/E/S, Cabins, etc) that are in close proximity of each other.  Call early to make sure we can accommodate your group.
To keep you in touch with your friends at home, Wireless Internet is available throughout the park.
We offer Themed Week-end activities for all to join in.  We can also have special activities planned just for your group.  For example, Tie dye is a great group activity!
Cartoon Cafe offers Breakfast, Lunch and Dinner options.
Open Pavilion for meetings.
Ranger Hall also available for a fee.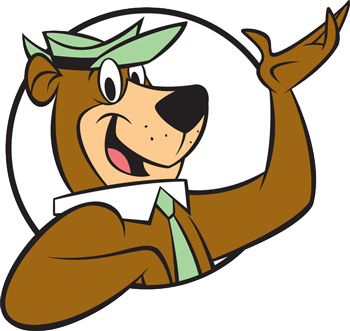 Concierge Services
Our Concierge Service will be happy to get you the information that you need to make your group trip the best it can be.  Whether you want information on the golf courses, wineries, museums or the local festivals in the area, we can help you.
How to Reserve…
Call us up, (269) 637-6153, or send us an email.

Designate a group leader (a.k.a. Wagon master), they will reserve the sites that are needed.

All communications through a Wagon master

The Wagon master will send a list of the names/address/emails of each member with a check for the site deposits with contract.
Rig Style (5th Wheel, Travel Trailer, Motor Home, Pop Up, Tent, etc.) and length

Type of site wanted:

Water/Electric
Water/Electric/Sewer
Premium Water/Electric
Premium Water/Electric/Sewer
Premium Friends and Family
Cabin (Small, 2-room, Regular w/Loft, Regular w/Hot Tub)
Cottage (which style Ranger Smith™, Cindy Bear™ or Yogi Bear™ Cottage, Lil Bear, Big Bear)

How many adults, how many children ages 4-17, and how many Children under age 3

One-night deposit due at signing of contract.  Balance due 30 days prior to arrival. Checks work best for this.  No discounts will be given for credit card transactions.

If individuals call and make single reservations, does not qualify for group discount.

If your club does it a different way give us a call and we will try to accommodate you.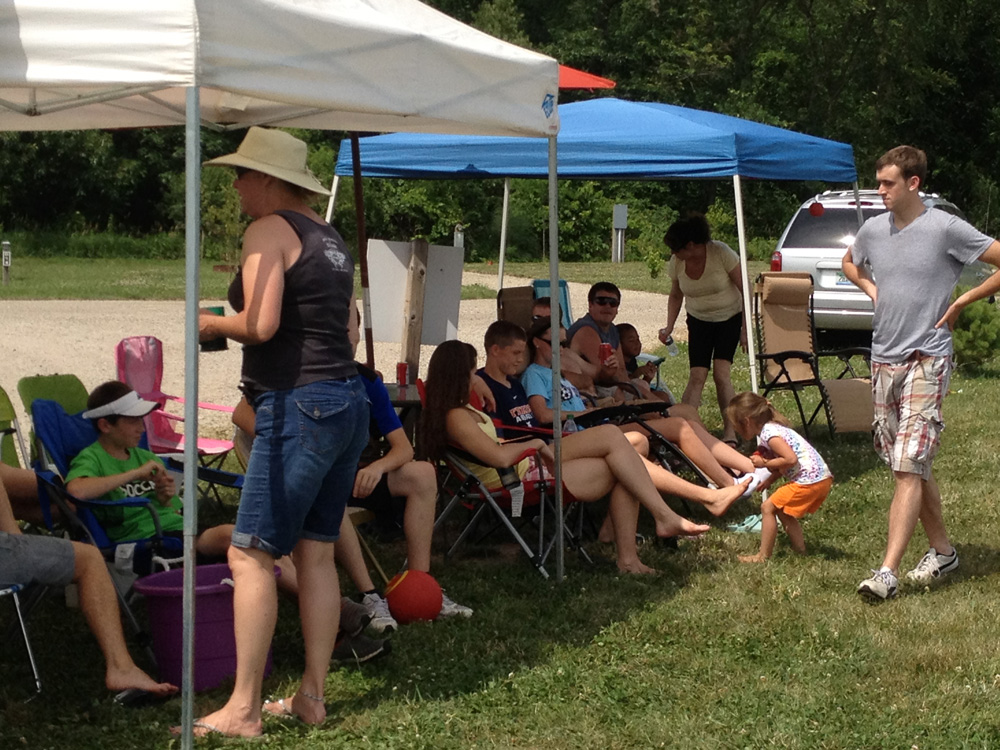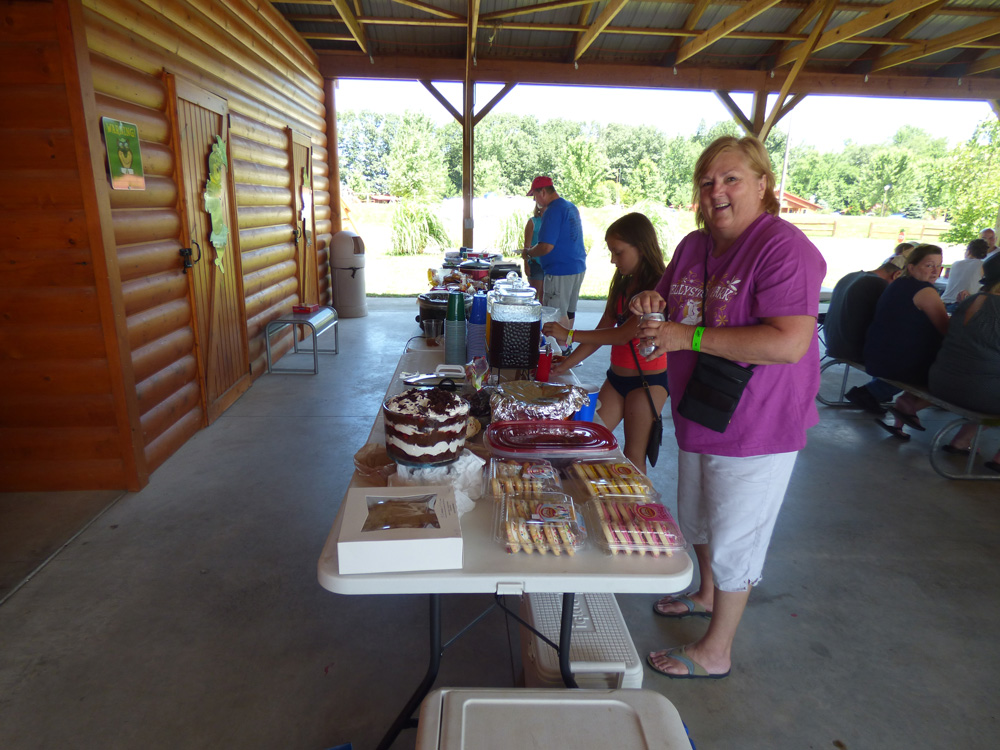 Scout, 4-H, and Church Groups
We offer Themed Week-end activities for all to join in.  We can also have special activities planned just for your group.  For example, Tie dye is a great group activity!

Our Primitive area offers picnic tables and a fire ring.

No water or electricity is available at site.

Comfort Station and our Suds Station is located behind our Cartoon Cafe.

There is an area at the main building to fill up the water containers.
Scouts Welcome!
Yogi Bear's Jellystone Park Camp-Resort is proud to offer a $5 Scout/night rate in our primitive area. Adults that meet the designated ratio of girls to adults are Free!  If needing another form of camping, i.e. Water/Electric site or a cabin is requested, then 20% off published price will be given.
Our campground focus is family-centered fun through camping. The campground is also clean and safe, making it ideal to host a scouting event. We encourage the Scout Leaders to get with us and let us know what badge they are working on, in hopes of taking some of the pressure off them.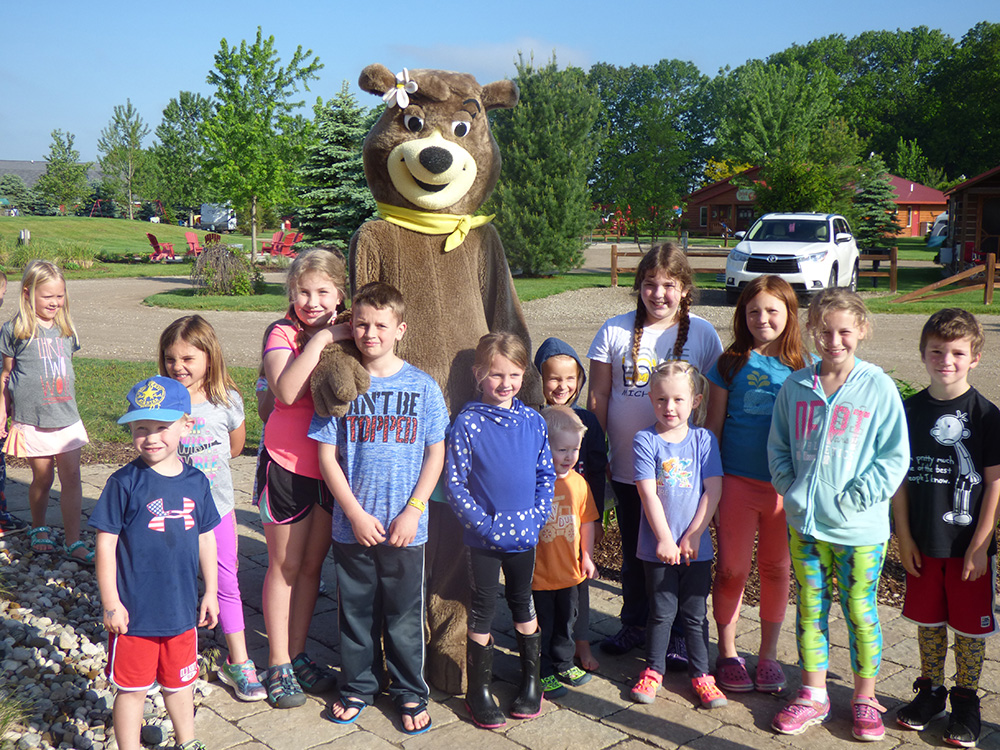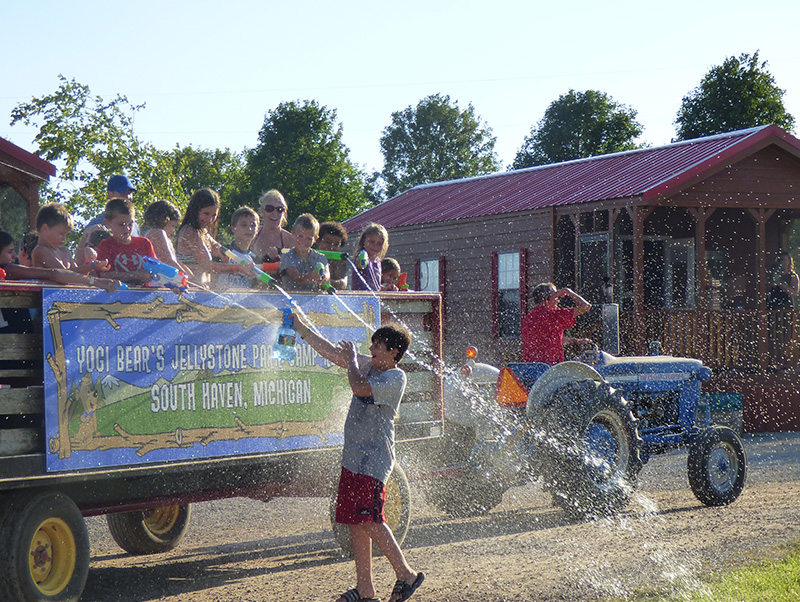 Photo Gallery
View our Photo Gallery for the many pictures of our facilities and all the fun you could have!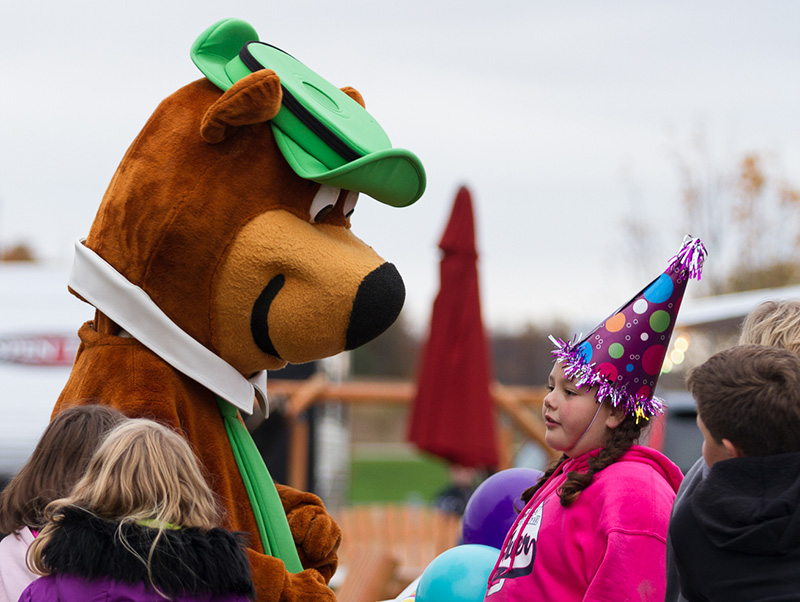 Bear Appearances
Free Bear Hugs anyone? Come and Hang Out with Yogi Bear™ & Friends! Want something more personalized?  We offer that too!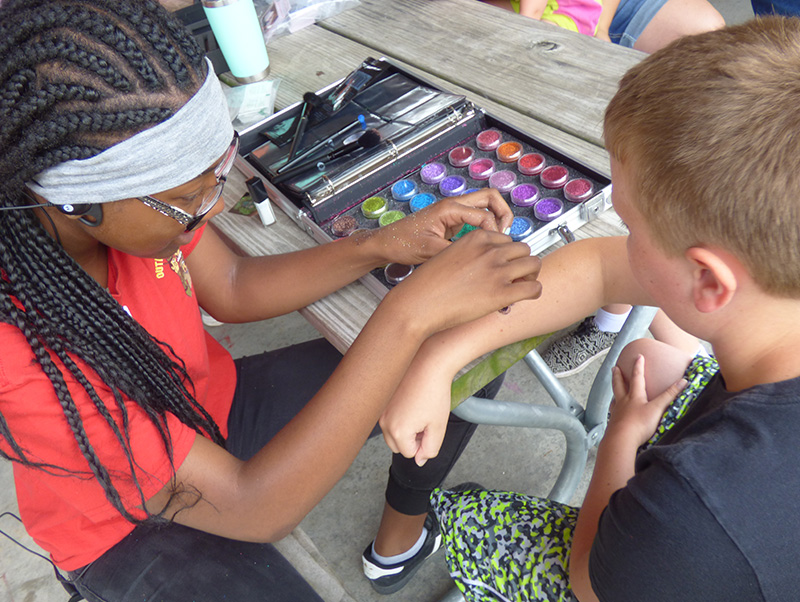 Family Fun
Whether it's crafts, movie nights, to outdoor recreation, we offer a variety of activities that that brings families together in a fun outdoor setting. There will be plenty of fun and games to keep the whole family entertained!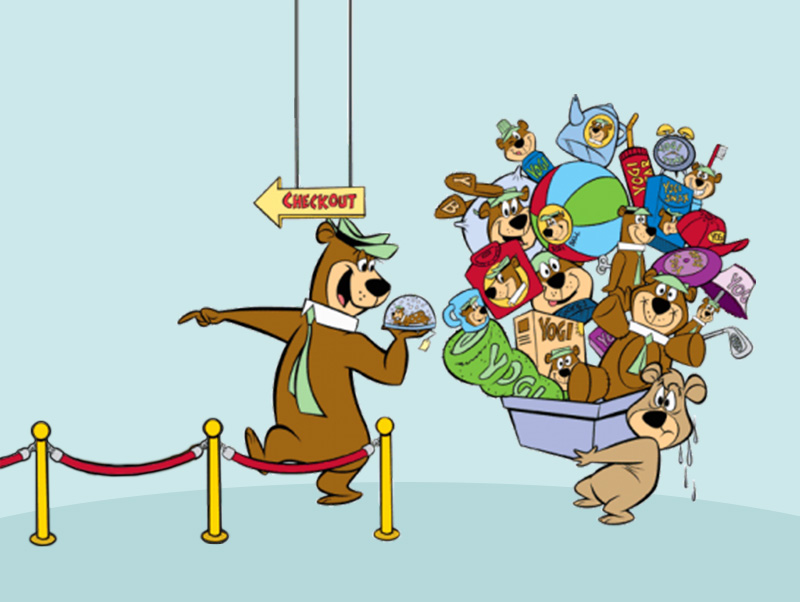 Online Store
Now you can give family and friends a gift they'll never forget – something from Yogi Bear's Jellystone Park™! Whether it is merchandise or gift cards, it will sure to be something they love!